There are foundational truths in God's Word that, as Holy Ghost-filled believers, we
must truly comprehend and grasp to be foundational truths, thereby making them
pillars of our faith. This course will expound on the first 3 of these twelve pillars as mentioned
below.
1) My Heart
3) My Worship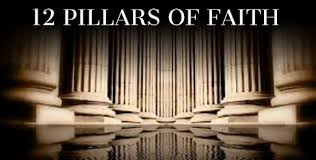 There are foundational truths in God's Word that, as Holy Ghost-filled believers, we
must truly comprehend and grasp to be foundational truths, thereby making them
pillars of our faith. This course will expound on these 3 of the twelve pillars as mentioned
below.
4) My Family
5) My Treasure
6) My Father